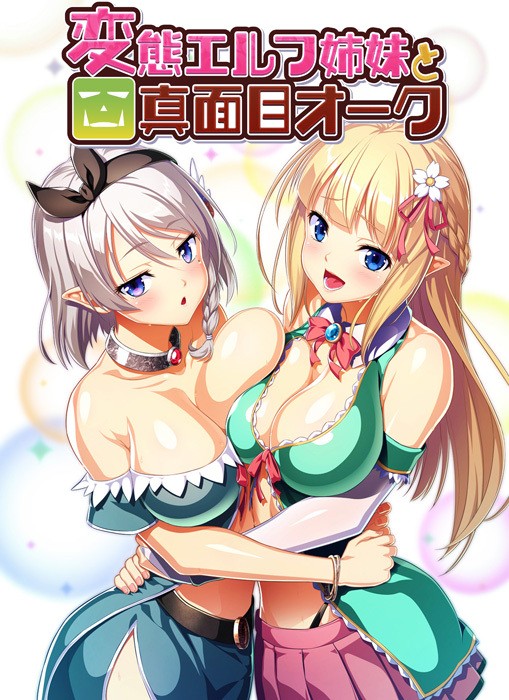 VNDB | EGS | Getchu | Official Website
Based on a 4-panel comic by Tomokichi about the only suvivor of the orc tribe and a pervert elf who gets aroused by the orc.
Mishra and Eimi were two perverted elf sisters who wanted to be raped by orcs. Deep in the remote forest, they found the last orc in the world and aggressively seduced him by all means. However, he had pledged to not assault anyone to atone for the rape of the elves in a past war. Moreover, he was cursed with a spell that would kill him if he ejaculates to an elf.
If he falls for their temptations, he would surely die. That is unless he could make them climax before him. Will he be able to follow his vow and protect his life?
Promotional Video/Opening

NO VIDEO
Sample CGs
NO SAFE CGs
Please Read The FAQ and PASSWORD Section Before Asking Stupid Question, I Won't Answer Any Stupid Question