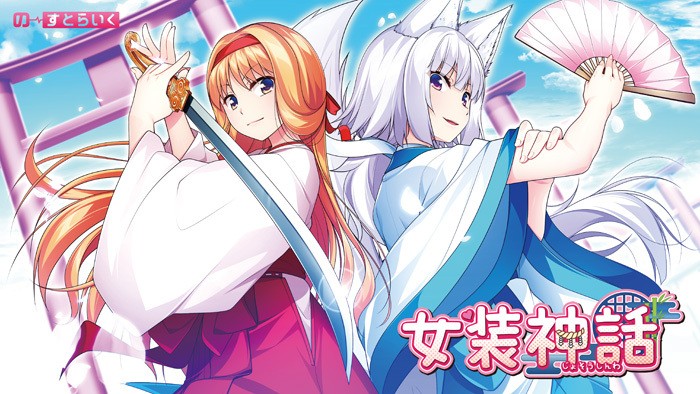 VNDB | EGS | Getchu | Official Website
Primordial, the man's daughter was the sun and the goddess!
The protagonist is relieved that the God-forbidden fiasco is over and he can finally get back to his daily life now: ……
Then a new transvestite goddess, Tamaki, appears out of nowhere.
While the protagonists are hiding from the gods, the previous head priestess, Subaru, who was banished by Miyo, promotes Tamaki as the main deity of the shrine and deprives her of her authority.
Tamaki is negative about romance between a man and a man's daughter and imposes a ban on contact, and naturally the heroines of the previous novel rebel against it!
What will be the outcome of his love affair with the men's girls?
When the gods and humans cross paths in the modern age, a new cross-dressing myth is born!
Promotional Video/Opening
Sample CGs
Please Read The FAQ and PASSWORD Section Before Asking Stupid Question, I Won't Answer Any Stupid Question