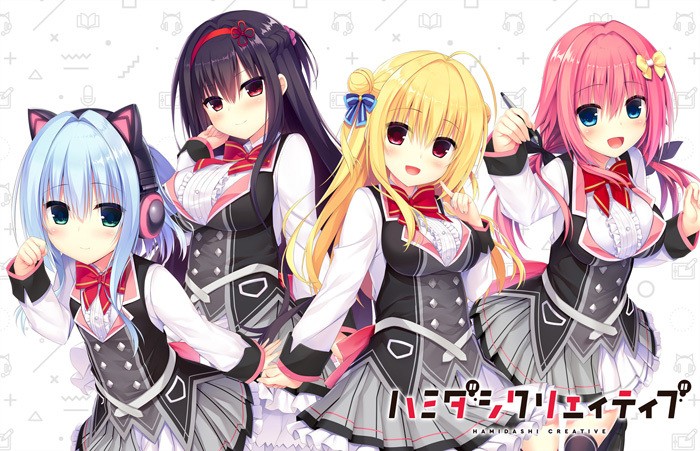 VNDB | EGS | Getchu | Official Website
The season stomps on, the end of June.
Tomohiro Izumi, a self-declared shady character, is
Today is going to be another peaceful day in the corner of the classroom….
I was supposed to.
'Congratulations on winning!
  Anyway, the next student council president should be Izumi-kun!
The student council president's lottery is held at the suggestion of the school.
Tomohiro draws the winning lottery by sheer luck!
Tomohiro is suddenly in the spotlight, and both the jokers and the insiders start talking about him.
Unable to back down, Tomohiro turns to his advisor and starts to recruit others.
However, the advisor names a candidate for the board…
From her classmate Hanano to her junior, Asumi.
Even his sister Hiai, who never came to the school in the first place?
In the midst of the confusion, former president Shizou, who has been out of touch with the school, even shows up…!
–Fate or inevitability?
Unprecedented and unprecedented.
The battle of the lottery president
It's happening now.
Promotional Video/Opening
Sample CGs
Please Read The FAQ and PASSWORD Section Before Asking Stupid Question, I Won't Answer Any Stupid Question