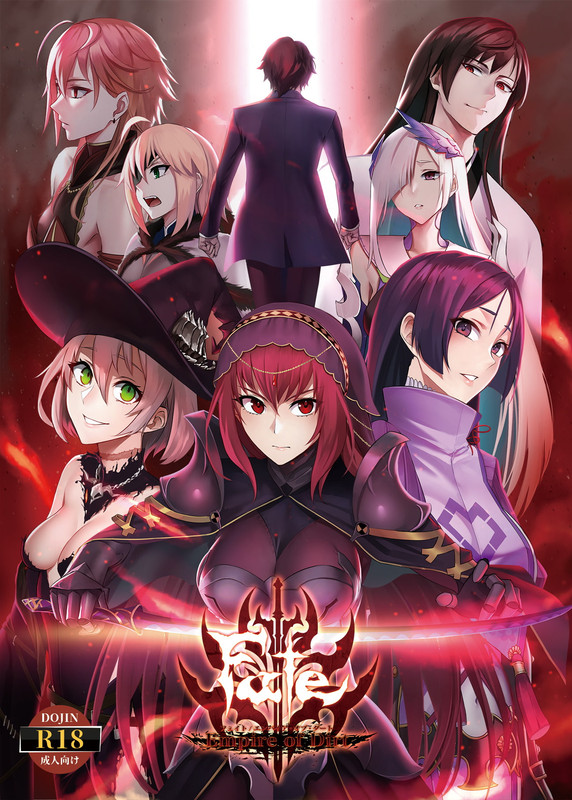 DL Site | Fantia | Official Website
Type-moon fanmade doujin game, rated R18
The City of the Pyramids (City of the Golden Tower) has fallen into stagnation and is headed for ruin.
In order to transcend its predetermined end, it needs the help of the Seven Servants.
After meeting the Queen of the Shadow Lands, a magic instructor makes a pact with her and challenges her destiny.
As the curtain rises on the story, an alien "Holy Grail War" begins to destroy the Holy Grail.
Promotional Video/Opening
Sample CGs
This is 1.04 version of the game, please buy it if you want the latest version from the link above (DLSite/Official Website/Fantia)

English Translation project is here
 
Please Read The FAQ and PASSWORD Section Before Asking Stupid Question, I Won't Answer Any Stupid Question