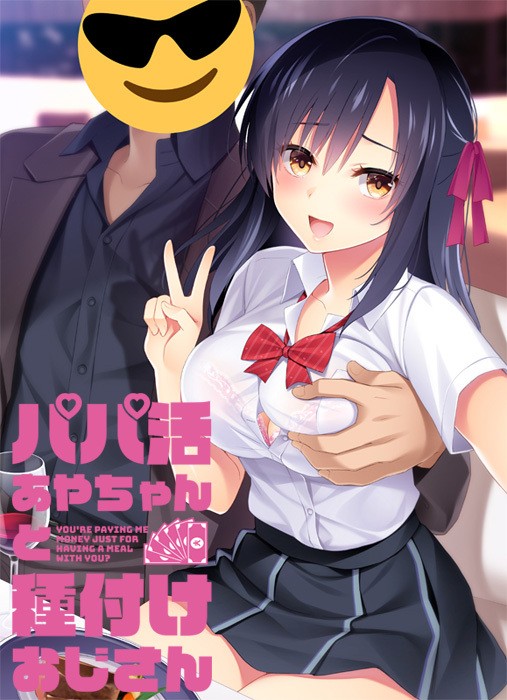 VNDB | EGS | Getchu | Official Website
Aya, a girl he met through a papa activity app
She was an innocent schoolgirl who started daddy hunting as recommended by her friend.
The main character, Kobayakawa Yoshihiro, who has too much time and money on his hands, catches her eye.
In exchange for his financial support, he made it his daily pleasure to have sex with young girls by impregnating them.
After that, every time he meets them, he flirts with their money and their dicks, in the bathroom, at Aya's house, at school…
She can have sex anywhere and give her seed as much as she wants.
The girl who didn't know about men is being trained more and more because of the pleasure.
Promotional Video/Opening


N O N E
Sample CGs
Please Read The FAQ and PASSWORD Section Before Asking Stupid Question, I Won't Answer Any Stupid Question