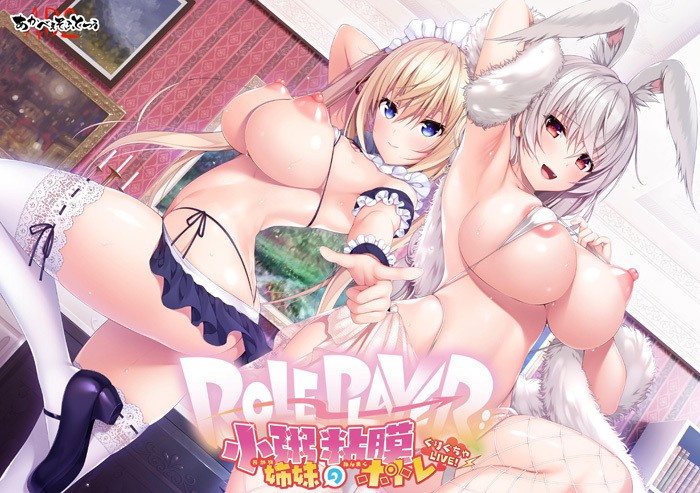 VNDB | EGS | Getchu | Official Website
I'm a manga artist.
I'm a second-rate manga artist who's not satisfied with my main job, which is general manga, and I've been blowing up my talent by spreading my erotic manga on the Internet under a different name.
I'm not at my desk at work, I'm at an out-of-the-way resort.
I'm not at my desk at work, but at an out-of-the-way resort, and I'm facing not my own characters, but my 3-dimensional (big-breasted) sisters. ……
A remote island cosplay resort, also known as "Costa Rica".
This is a cosplayer's dream island where the entire island is a photo studio.
It is a dream island for cosplayers.
I listened twice to the incredibly sweet proposal that came out of the mouths of the big-boobed sisters whose faces were dyed bright red.
I'd like to become the character you drew and do the same thing as in the manga! No ……?
Are you serious? Are you serious?
My erotic manga is a parade of situations where sexual desire is on full display without a shred of morality, where it's normal to see a lot of portraits, and where the costumes are plump and tight.
You are going to make my brain's dirty world come true on this island with your plump and selfish body?
We've got a lot of sexual desire and love coated in each other's mucous membranes.
You can definitely do it!
Are we going to do a dangerous and pleasurable "role play"?
Despite my bewilderment, my penis was more excited than I had ever seen it before. Let's do it! It was the most energetic reply I had ever seen.
I'm sorry, Mom. I'm sorry about the guests.
On this dream island, I might be throwing away the virginity I had carefully cultivated…
Promotional Video/Opening
Sample CGs
Please Read The FAQ and PASSWORD Section Before Asking Stupid Question, I Won't Answer Any Stupid Question